"Limited" Right To Get "DARTSLIVE" Lupin the 3rd champaign movie themes in your card data (pre-order)
SKU
Right To Get "DARTSLIVE" Lupin the 3rd movie themes in your card
Notice! : To purchase this item, you need to inform us your DARTSLIVE card account information, please check the following detail first.
sales period : Until December 9th or till Sold Out!
Notice: This item is a pre-order item.
We need to keep your card data
from December 11th till December 12th(Japan Time)
to get all themes you would like to get.
You can get new "Lupin the 3rd" DARTSLIVE2 movie theme and DARTSLIVE3 Live Effects inside your DARTSLIVE card data!!
(If you'd like to get their DARTSLIVE2 award movies, then we will get them together for you)
-DARTSLIVE2-
・new "Lupin the 3rd" movie theme
You can get below award movies as well. (We need to get your account information to get them for you)
・Lupin the 3rd One Bull award 1
・Lupin the 3rd One Bull award 2
・Lupin the 3rd One Bull award 3
・Lupin the 3rd Low Ton award 3
・Lupin the 3rd Hat Trick award 3
-DARTSLIVE3-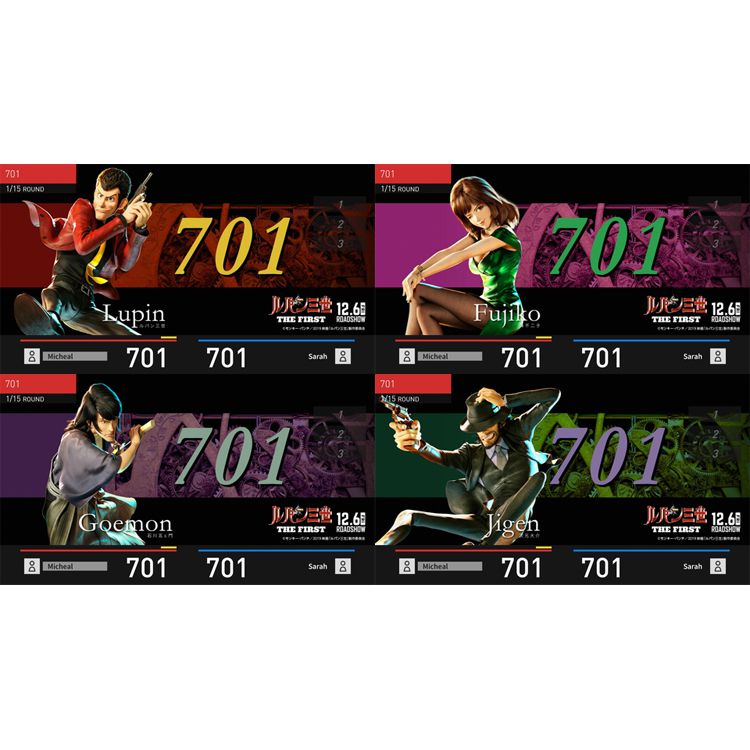 How to get those themes: (You won't be able to use the card till December 14th)
1.You tell us your
【DARTSLIVE card account ID(Login E-mail), Passward】
and
【Your Card Number(16-degit code) and the Pin Number】
2.We transport your card data to a new DARTSLIVE card(we will prepare it)
3.We get those themes for you
4.We tell you the new card number (You need a brand-new card to receive your card data)
(Or you can let us ship out your new card, but then you need to wait for arriving the card
(Notice:You can't use current card after transferring card data)
007780 "Limited" Right To Get "DARTSLIVE" Lupin the 3rd champaign movie themes in your card data
More Information

| | |
| --- | --- |
| Brand | DARTSLIVE |