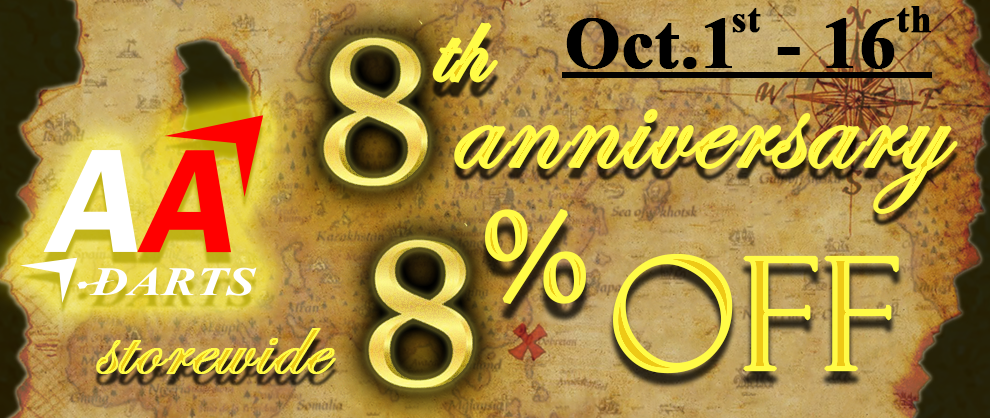 Thanks to our wonderful customers,
we will mark our 8th anniversary on Oct. 16th!
We decided to hold a *storewide 8% off promotion as a token of our appreciation!
It's definitely a great chance to have your new great items!
Don't miss this opportunity, the promotion will only last 16 days!
*Except some special order items and some special items, such as Elysian Series, Joker Driver Zero Series, and so on.
**Any displayed amounts in our website are discounted prices.
Read more »