Members Exclusive Offer - Membership Free Gifts Promotion 2020 Vol.1!! (finished)
◆Membership Free Gifts Promotion 2020 Vol.1◆
(period: January 1st, 2020 ~ February 29th, 2020)
*We will release the result of it on around March 15th, 2020.
-free gift detail-
detail - grand card prize & 1st card prize : "THE WORLD" AA darts Super Limited Theme Dartslive Card
Our "THE WORLD" Super Limited Theme Card!! (Theme is exclusive one, other players cannot copy it)
Grand Prize has Mayuko Morita's Signature on the card!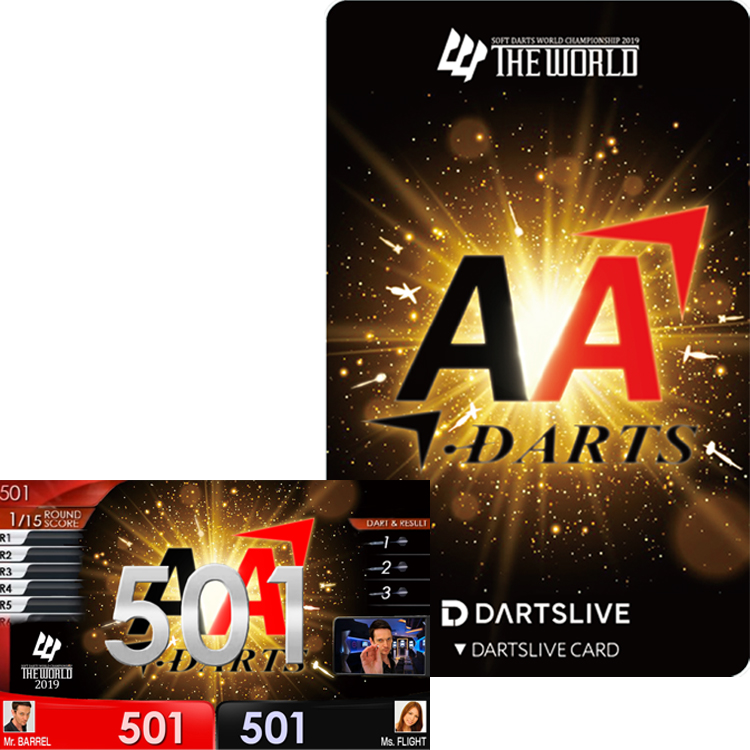 detail - 2nd card prize : Saint-Seiya(聖闘士星矢) Series 3 Movie Themes, Ryu-ga-gotoku kiwami2 movie theme
"If you purchase over 1,000JPY, then you can get the chance to win!!"
And if you purchase...
Over 2,000JPY = "Double" your win rate,
Over 3,000JPY = "Triple" your win rate, and so on!
If you purchase more and more, your winning rate will be getting higher and higher!!
(We will calculate your win rate from your total purchase price in this campaign period.)

-Notice-
This promotion is only for our free members, if you would like to get chances to win prizes, you need to sign up AA membership first.

*When you sign up our membership, you will receive a confirmation E-mail.
It possibly will be sent to your junk mail folder, please check there if you can't find the E-mail.



Link: About AA membership