Here we released results of gift promotions 2018 Mar-Apr & May-Jun!!
Are you a winner of these events??
We just lot fare & square using lottery APP, so we are also excited when we lot them!!
We will keep on holding gift promotions,
we are waiting for your next challenge!!
Link: The Newest Free Gift Promotion 2018 July-August (Now in Progress)
-Results-
2018 3-4
Detail : Membership Free Gifts Promotion 2018 March-April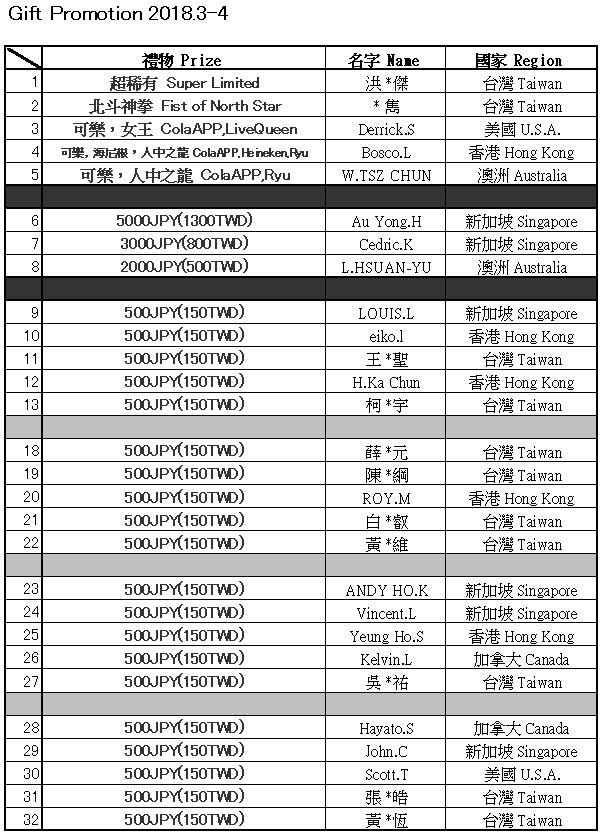 2018 5-6
Detail : Membership Free Gifts Promotion 2018 May-June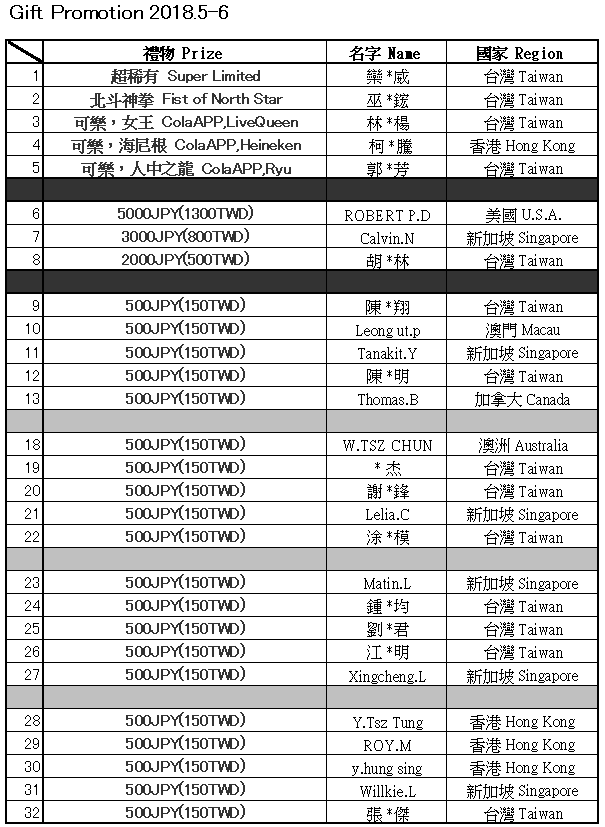 Link: The Newest Free Gift Promotion 2018 July-August (Now in Progress)